Wij richten ons op het vergroten van het bewustzijn over een betekenisvol leven met dementie. Het is van het grootste belang om de mens achter de ziekte te blijven zien en anderen te helpen dit te begrijpen. Wij betrekken mensen met een vorm van dementie bij ons werk en willen niet over hen praten, maar juist met hen meedenken en bouwen aan een betere en inclusievere toekomst.
Wij verbinden, adviseren en ondersteunen landen, organisaties en individuen wereldwijd met als doel de verschillen in kennis te verkleinen en samen te leren van oplossingen voor de aanpak van vraagstukken rond dementie. Via verschillende uitingen: sociale media, internationale documentaire en lespakketten willen we ook juist de jongere/toekomstige generaties betrekken bij dit prangende maatschappelijke vraagstuk.
Samen met partners bouwen we in Nederland en over de wereld aan duurzame projecten voor een betere toekomst voor mensen met dementie en hun omgeving. Door niet alleen te vertellen hoe het anders kan, maar dit vooral ook te laten zien. Op deze manier willen we wereldwijd een positieve beweging op gang brengen die te allen tijde de mens centraal stelt als het gaat om maatschappelijke vraagstukken, besluitvorming en kwaliteit van leven: #HumanForever.
Schoolprojecten is een vervolg op het lespakket dat de stichting in samenwerking met Young Impact
in 2022 lanceerde. Deze onderwijsmodule informeert en activeert jongeren uit het middelbaar beroepsonderwijs stap voor stap om het stigma rond dementie te doorbreken. Na de lancering eind 2022 werd het lespakket in korte tijd meer dan duizend keer gedownload.
Voordat wij kunnen slagen in onze missie om de levenskwaliteit van mensen met dementie door middel van kennisdeling te kunnen vergroten, moet er wel een basis zijn om verder op te kunnen bouwen. En precies die basis ontbreekt op de plekken waar wij zijn geweest voor opnames van onze documentaire. Geen bedden, matrassen vol urine en ontlasting, geen ondergoed, net zomin als incontinentiemateriaal, kleding, tandpasta, zeep en ga zo maar door. Bovendien is de medische zorg kleiner dan nihil: decubituswonden kunnen niet worden verzorgd en mensen zijn bedlegerig vanwege bijvoorbeeld een ingegroeide kalknagel. Daarom geen lange verhalen, maar actie!

Doe wat kan. Klinkt simpel, is het ook! 
Vanuit het project All-Inclusive wordt op passende wijze voor verpleeghuisbewoners en hun familieleden de mogelijkheid gecreëerd om samen te zijn. Dag en nacht, samen in een bed, of slechts een enkel moment, wat net zo waardevol kan zijn.
De eenzaamheidscijfers vliegen je om de oren, waar het vroeger alleen om ouderen ging, is het tegenwoordig ook onder jongeren steeds vaker het geval. Bovendien hebben beide groepen geen plek om te wonen, want de wachtlijsten zijn zo lang dat er nauwelijks perspectief is. Op dit moment is er al sprake van een tekort aan professionele zorgverleners en de zorgkosten zullen groeien tot een onhoudbaar niveau. Het BejaardenThuis moet een oplossing bieden waar oudere (en jongere) mensen het gevoel hebben onderdeel te zijn van een community en door deze sociale cohesie minder lang en minder intensief zorg nodig zullen hebben, waardoor meer kwaliteit van leven wordt ervaren.
Via de Pauzemobiel willen we geluksmomenten creëren voor mensen die leven met een vorm van dementie. Met deze rolstoelauto kunnen familieleden samen met hun geliefden met dementie de samenleving in en stilstaan bij hun herinneringen. 
2.0: Pulsed for Dementia onderwijs
Tachtig internationale studenten van verschillende opleidingen van Fontys Pulsed Academy hebben een onderwijsmodule gevolgd rondom sociale innovatie voor meer kwaliteit van leven van mensen die leven met een vorm van dementie. De studenten hebben zich samen met mensen met een vorm van dementie en dankzij de medewerking van Archipel Zorggroep, Vitalis Woonzorggroep en Ouderenlandgoed Grootenhout verdiept in het project Improving Human Care Together.
Wil je doneren of vrijwilliger worden?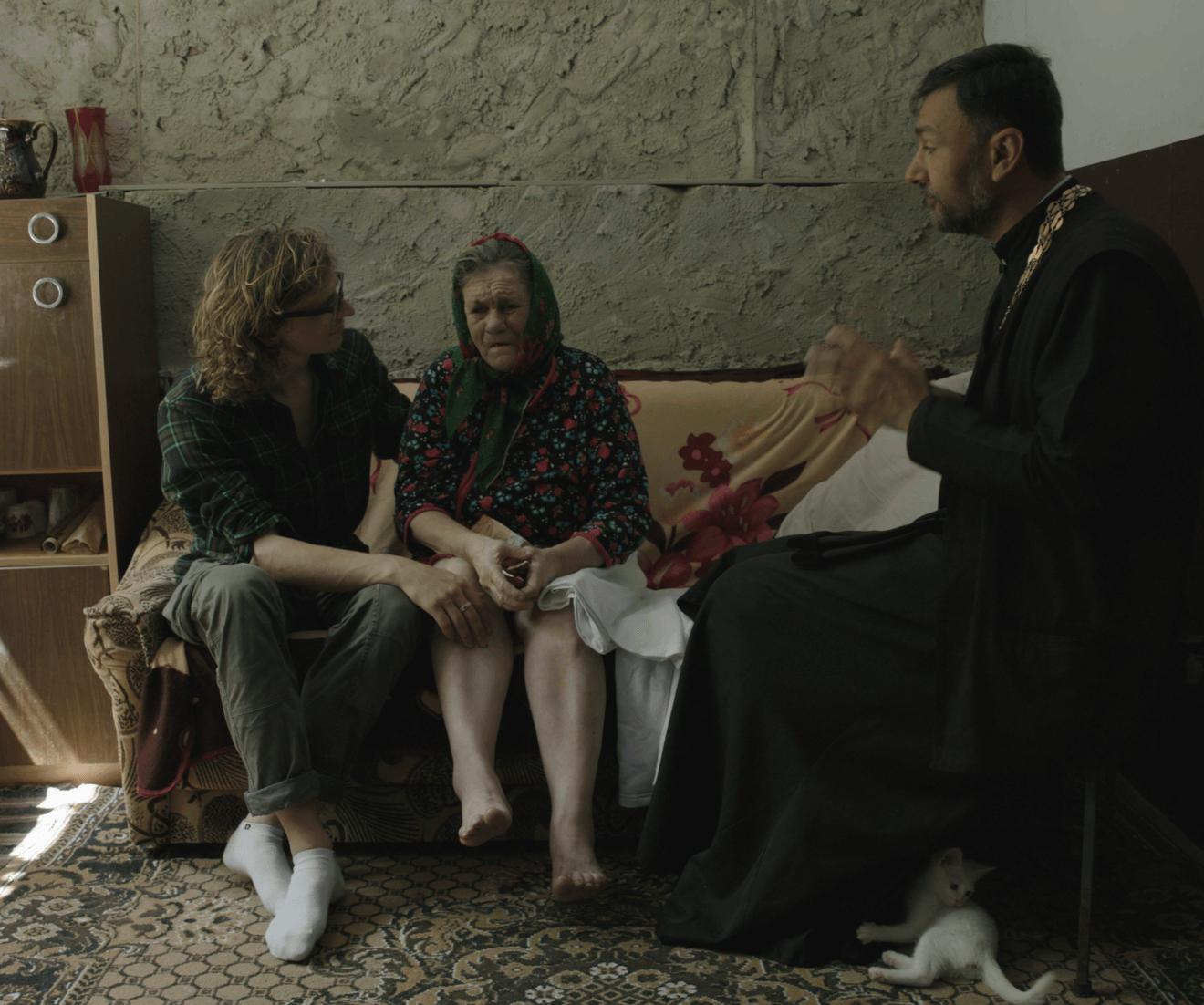 Wij herinneren ons hun liefde wanneer zij het zich niet meer kunnen herinneren
Wij zorgen ervoor dat jouw steun terechtkomt bij degenen die het het hardst nodig hebben. Elk bedrag draagt bij aan een betere wereld voor mensen met dementie, en we doen ons best om deze hulp te bieden tegen zo laag mogelijke kosten. Omdat wij geloven dat gegeven geld moet worden gebruikt voor het doel waarvoor het is gegeven.
De stichting om nooit te vergeten
wij houden van wat wij doen